Camp Photo Gallery
Follow the button below to open the event photo gallery. You will need to have your password that was handed out to you during check-in. If you have lost your password, please contact the camp office at (574) 834.1300; you will need to verify your identity and connection to a camper in order to retrieve the password.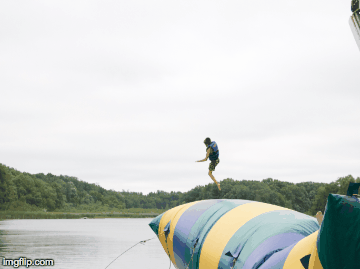 End of the Week Video
>Campers Come Home To You!
This week has been filled with so many memories and stories for your kids to take home with them. It's a melancholy day for everyone but that doesn't take the smiles away from the campers faces. We loved having them all week and we'll hope to see them next year or the following years as counselors or staff members! God bless you all.
>GaGa Ball
The campers gather around and watch a few of the campers play the very popular afternoon rec time activity.
>Morning Worship
It may be the last day of worship but that doesn't stop the campers from celebrating.
>Daily Director Greeting

>S'More?
After a long night there campers are rewarded with the sweet treat of bonfire s'mores.
>Evening Worship
The campers are going crazy tonight knowing that they will have to wait till next year to do it all again!
>Messy Games
Noodles. Oatmeal. Flour. Shaving cream. OH MY!

>High Ropes
Those who dare to step into the air are challenged by various obstacles that they have to complete before zooming through the air down the zip line.
>Daily Director Greeting

>Evening Worship
Worship songs:
1)Hello My Name Is
2)Resurrecting
3)Glory to Glory
Verses:
Story:
October 1911- South Pole Expedition
One group had the strategy of only moving on the good days. The other group had the strategy of moving 20 miles no matter if it was a good or a bad day. Discipline and consistency led the second group to success and safety.
When you make a commitment, there's going to be good times and bad.
If you stick with your plan with God at the center, you will see kingdom victory in your life.
A disciple is actively growing closer to God. It would make no sense to make a commitment to God one night and then do nothing about it from then on.
First, you need to set a goal.
There's a lot of great goals. Daniel's goal was praying three times a day.
Second, you need to set a pace.
How often are you going to do your disciple to reach your goal?
Response:
Campers asked to nail their commitment to the cross
>Slip N' Slide
>Afternoon laugh
Here's a small snippet of what the staff did for the campers while waiting for the rain showers to pass by.
>Paintball
Both the boys and girls are jittery to mark each other with the pink paint splotches of the paintball markers.

> Weather Forecast
The sun has come back up and the rain clouds have cleared! The morning and afternoon look clear of rain showers. The events will do on!
>Morning Worship
The campers had a late night after the commitment talk and they are excited to get right into the hype worship service.
>Daily Director Greeting

>Worship Time
Commitment night has come and the campers have open hands for the holy spirit tonight. Here's what happened:
Songs:
1)Death was arrested
2)Always
3)Your beautiful
4)Holy Spirit
5)Happy day
6)Sinking deep
Message
Video: the story of the gospel
Spoken word- how we get rid of our sin
Part a- we can't get rid of sin on our own
Everyone who repents and knows him will have eternal life
Story about Walter Wyatt Jr.- NASA pilot thieves took his navigational system tried to go through a storm with only a compass and his plane ran out of gas and he crash landed in the ocean. Sharks in the water was in night water for ten hours in a bad lifejacket. Morning came and he thought his time to die had come but the coast guard just happened to fly over when they saw his orange lifejacket and the sharks swilling around him.
When we don't have Jesus we re just barely trying to keep our head above water to try to survive. But with Jesus all people have eternal life and with him we can walk on water. Jesus can perform any miracle but he chose to die on the cross but three days later he rose from the dead and was resurrected. Sins from the response board from the night before are show and the campers are told that there is one more step to get these sins out of their lives.when you believe in Jesus Christ, you don't just get rid of your sins, your are saved, redeemed, and loved. With Jesus Christ you don't have to try so hard to get by in life.
Video
Skit- The girl being saved by Jesus interpretive dance. Then sin/the devil are added into the equation. Girl goes through different obstacle like envy, drinking, suicidal thoughts, but then she turns to Jesus and her life is saved.
Verses
1)John 11:43-44
2)Matthew 4:19-20
3)Matthew 14:27-29
4)John 4:13-14
5)john 6:35
Response
In Revelation is says that we have an invitation to us that we can believe in him and accept him as our savior. The campers had the opportunity to commit their lives to Christ and be prayed over by their counselors and staff. They also had the opportunity to take a cup of water and drink it to symbolize drinking the water of life.
>Banana Game!
Watch out campers! The campers try to get a picture at each station with the special object of a banana.
>Blob
The campers love to get thrown up in the air by their fellow campers.

>Canoes
Working as team may be difficult to some but the campers seem to get it together when they canoe in the lake.

>Morning Worship
After a nutritious breakfast, all of the campers start their morning off with the word of God.
>Daily Director Greeting
After learning about their sins, the campers get to discover how to give their lives away to Christ in order to get rid of their sins forever. Here's what one of the directors had to say about today's plan:

> Night at the Pond
After the cabin groups went over the worship message in their cabins, each camper got a chance to write a sin on a rock that they would like to be washed away. All the campers were invited to then throw away this sin into the CA pond.
>Worshiping
PC sets the mood for the night as he speaks about how they are no longer slaves to their sins.
Songs
1)Mighty Warior
2)We're gonna sing like the saved
3)The Same Power
4)Cornerstone
PC shares a story of his childhood when he made the decision to sin and it caused one of his dear friends to get severely injured. He took the burden of this incident upon his shoulders.
-The moral he shared was that "Having sin in your life is like a semi truck heading straight for you, and you just stand there and open your arms.How about we turn to God instead! It's time to stop carrying the burdens around from the sins we've committed. God can free you!"
Verses
1)1John 1:9
2)Acts 3:19
3)Jeremiah 25:5
Video Summary
Sometimes we carry burdens that we picked up a long time ago, or from friends, or from well-meaning parents. You know what happens when we ask God to take all of our nasty heavy sin....... He does.
Response
There were two whiteboards set up in the back corners of the room, facing the wall. The campers went behind one at a time and wrote a sin that they wanted to be free of. After turning away from what they wrote, they walked up front and joined in singing in worship.
>Valley Games
The whole camp gathers in the valley to play smugglers vs. spies.
>Low Ropes
The campers are challenged to complete the course using teamwork and encouragement from everyone.
>Sunny Weather
The sun is shining outside and all of the campers are getting ready to go to Paintball, Canoes, the Blob, High Ropes, Low Ropes, or- our special addition- a service project.
>Starting the Day off With Worship
The campers are wide awake and ready to discover what God has planned for them today!
>Daily Director Greeting
The campers are beginning their first day of camp! Watch this short clip to see what the directors have to say about what they will be learning this week:
######![alt] (/content/images/2015/06/hGQlVS9EeOgn2HbBtGOmJEvHwzVgYkitVj-mVgXpIsQ-2.png)
>First Worship Service!
PC Kicks off the week with singing, dancing, and should searching. Here's what the campers learned:
Songs:
1)Here As In Heaven
2)Lift Your Head Weary Sinner
3)Open Up Our Eyes
4)God's Not Dead
5)Here I Am To Worship
Message:
This week is about who we are, and who we want to be.
-I Am series: Who you are, not who the world says you are. God created you AT HIS BEST. We are looking for Gods fingerprints as we dissect our identity.
-Nobody had the right to limit you because God created you at His best (basically a mic drop). We are created to do the impossible. God blessed Adam and Eve and they are the only thing God blessed.
-You are HOPE. You are MORE. You are TRUTH. You are WONDERFUL.
-If God were to write one sentence about the you he wants to see rise up at camp this week; what would that sentence be?
Response:
Look in the mirror for a few seconds, take a marker, and write down word would use to describe you. "I am _____"
Verses:
Genesis 1:27
"God created mankind in His own image"
1Samuel 16:7
"People look at the outward, God looks at the heart"
Ephesians 2:10
"We are God's masterpiece, created in Christ"
>The Campers Take the Swim Test!
All the campers are huddles at the pool deck, waiting their turn to test out their swimming abilities. After the testing, the campers are invited to take a dive into the fresh water.

>Campers Arrive!
The campers are coming for their first day of camp! They are getting to know their counselors and bunk buddies. Everyone is excited to learn new things and try the adventurous activities. The week has started off on a tremendous foot!